I had to use the number 001 because I am sure that my number of sewing mistakes will easily number into the hundreds. I am probably even being generous with that estimate.
I have never sewn clothes before. Well, I have sewn an apron that I am very proud of and I have sewn a Halloween costume for my sister, but that had a lot of flaws in it. So of course, when I begin to sew "real" clothes, aka clothes I actually plan to wear, I of course start with shiny, slippery material and a pattern that doesn't say 'easy' on it. Granted I am sure the pattern doesn't matter as much as much as my fabric choice, but considering I have basically no sewing experience I figure an easy pattern would have been a better place to start.
I choose Simplicity 2283 for my pattern because I really like the slouchy/cowly front it has going on. Plus I liked the yoke detail. I was going to sew option A.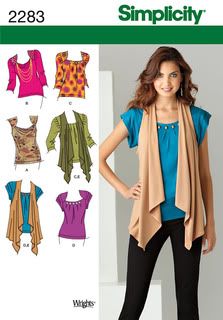 The fabric I picked was in the dance and swimwear section at JoAnn's. It was stretchy and shiny and I figured it would make a good going out shirt. Probably not the best option.
So I have decided to put away that project for now and work on an "easy" pattern with some plain old non-slippery jersey knit. I have been thinking about the following two patterns:

Very Easy Vogue V8581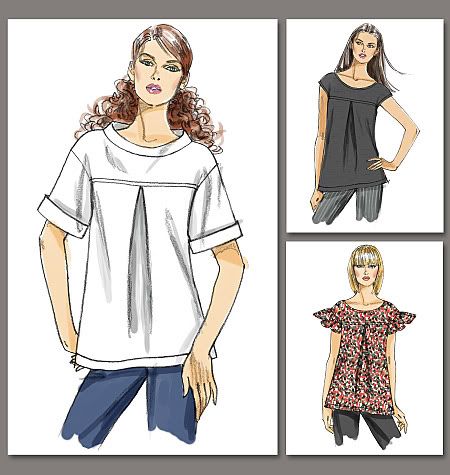 Very Easy Vogue V8495

I already have the fabric bought. So now I just need to gather the willpower to try try again. I had a four day weekend, so I was hoping to head back to work with something that at least resembled a shirt, but I guess I will have to hope for better luck next time. Perhaps I will begin tomorrow!